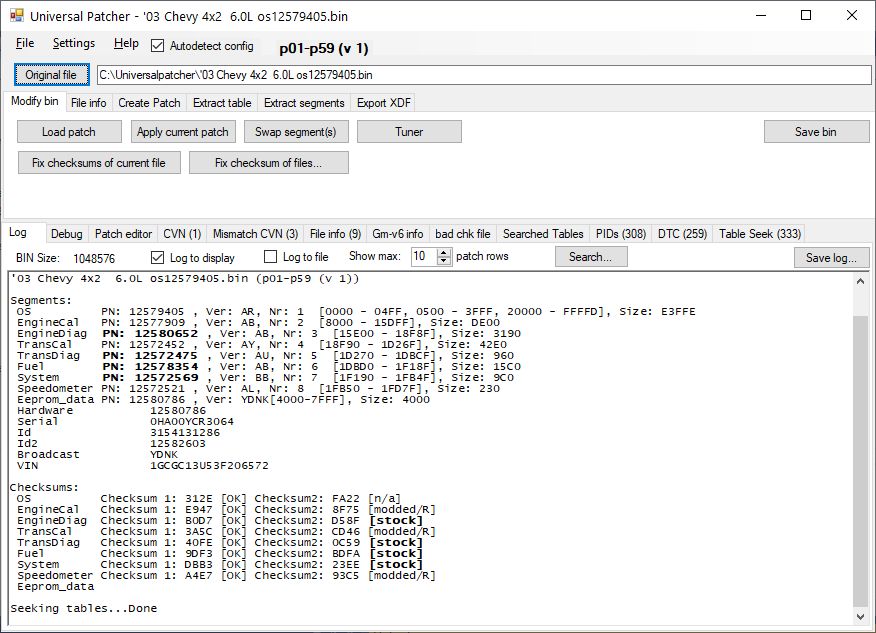 After months of development and years of gathering info, the free ls1 tuning tool is finally here.
It is still a beta version so expect bugs and improvements.
Developed as a joint project between joukoy and kur4o.
Special Thanks to anyone who donated files and other valuable information to the project.
Extract to a folder and run from there. Microsoft .net 4.0 is required.
With Universal Patcher you can:
Fix checksums for almost any GM binary file.
Check if your file is stock by CVN.
Segment swapping.
Create patches by comparing 2 files.
Edit and tune LS1 and v6 Fwd files.
Edit DTCs.
Create checksum and tuner definition files.
Almost any feature is user configurable but that will be in the advanced feature list which is to follow.